Illinois Advanced Research Center at Singapore (Illinois ARCS) facilitates interactions among Illinois' researchers, local researchers and their industry partners. Through this, it aims to enhance Singapore's position as a hub for leading edge research. Illinois ARCS is home to approximately 50 researchers and students focusing on breakthrough innovations supporting interactive cyber infrastructures that are expected to have a major impact in transforming human's use of information in data-intensive, technologically developed societies.
Illinois ARCS is an equal opportunity employer committed to hiring exceptionally talented individuals based on merit and qualifications. Applications are sought from persons with strong credentials who embrace working with other high performing colleagues of diverse nationalities, backgrounds, experiences and ideas and who value diversity, inclusivity and shared participation in an English-language workplace.
Salaries and benefits are highly competitive and commensurate with qualifications and experience. Applications are reviewed year-round and will be considered until the corresponding position has been filled. Only short-listed candidates will be notified. You can update your application materials at any time via our online application system.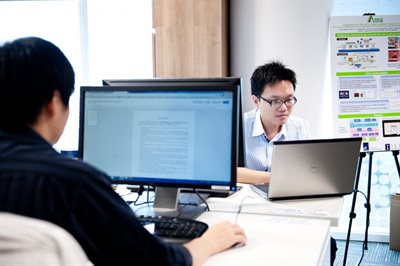 We seek highly skilled and innovative individuals in the areas of computer science, computer engineering, electrical engineering and closely related disciplines for:
Please direct your questions about Illinois ARCS or the application process to
iarcsjobsearch@illinois.edu
.