Illinois ARCS Internships
See our research page to see what types of projects Illinois ARCS interns participate in.
Overview and Eligibility
Illinois ARCS accepts applications for internships year-round from strong students in:
computer science
electrical engineering
math
Specifically, we are looking for top students with interest and experience in networking and/or security. Our internships are primarily designed for undergraduate or masters students. Illinois ARCS's internships offer the opportunity to consider a career in research and contribute to an ongoing cutting-edge research project while building professional connections. IARCS interns collaborate closely with a variety of researchers, from on-site Illinois ARCS graduate students and post doctorates to faculty and external collaborators. Many of Illinois ARCS's interns become co-authors on project publications and most Illinois ARCS undergraduate interns go on to prestigious graduate programs.
Undergraduates and Masters Students: Illinois ARCS is particularly interested in third or fourth year (honors) undergraduates or Masters students from local, as well as overseas, universities. For students from overseas, three-month internships are available during any part of the year.
Ph.D. Students: Local and overseas Ph.D. students are welcome to apply for internships.
To Apply for an Intern Position:
Illinois ARCS internships offer a unique opportunity for students from around the world to discover the opportunities afforded through a career in research while enjoying tropical Asia in an urban environment.
While the Illinois ARCS website is undergoing changes, applicants are asked to submit their application to sihui.t@iarcs-create.edu.sg. Please send your
resume
transcript from their undergraduate and graduate institution(s) (if applicable)
short statement about their internship and long-term goals
Applications will be routed to researchers for their review.
To assist, Illinois ARCS will apply for internship work permits for its interns who are not Singaporean citizens or permanent residents. To qualify for the permit, students must be enrolled in a degree program at the time that the internship begins. For example, a student who will complete his or her degree in May and start another degree program in September cannot obtain an internship work permit for June - August. Illinois ARCS invites students who have recently completed a Bachelors or Masters degree and will not immediately seek a higher degree to apply for Illinois ARCS's research-oriented software and hardware engineer positions.
See our current interns page for more information on students who are currently interning at Illinois ARCS. If you have further questions, contact Illinois ARCS.
What Interns Have to Say About Their Time at Illinois ARCS (former name of Illinois ARCS):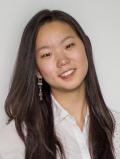 "From computer vision and signal processing to brain-machine interfaces and cybersecurity, the brightest minds are sitting right next to your desk and will help you if you need advice. Motivated researchers and engineers, an international environment, and a friendly atmosphere make ADSC the perfect place for your research internship."
Alexandra KIM
Nazarbayev University, Astana, Kazakhstan
2015 ADSC Intern, SIPGA Awardee
Alexandra worked with Dr. Subramanian Ramanathan on the "Brain Machine Interface (BMI)" project during her internship here at ASDC.

"Joining a project is always an interesting challenge. The opportunity to work on new frameworks and libraries that were new to me was a really good opportunity to enrich my skills and experience."
Francesco MATURI
University of Trento
2015 Intern
Francesco worked with Victor Chen Liang on the "RESA Scalable Real Time Analytics" project during his internship here at ASDC.
"At ADSC, you get to learn new things on a scientific and practical level. There are also opportunities to step into the scientific research process along with experts and express your ideas. ADSC has provided a robust experience in gaining research experience for a final year student like me."
Serene HADDAD
Jordan University of Science and Technology
2015 Intern, SIPGA Awardee
Serene worked with Dr. Stefan Winkler on the "Real Time Soccer Analysis System" project during her internship here at ASDC.