ADSC working to overcome security challenges that impede power grid innovation
When Singapore announced plans to modernize its power grid, the vision was to take it to a new level as a hyperintelligent system that could meet expanding needs.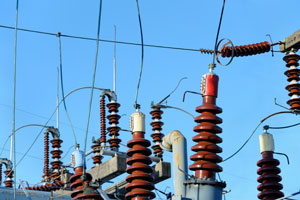 The resulting new power grid system, known as "Grid 2.0," will offer opportunities for greater energy efficiency, greater integration of renewable energy, and better energy regulation. One of the main pillars of Grid 2.0 will be the integration of distributed energy resources (DERs), which are diversified entities for energy generation and storage.
DER technology makes it feasible to integrate new technologies such as novel batteries and renewable generators, but the distributed, multi-organizational nature of DERs, especially in the context of flexible consumer infrastructures, poses several security challenges. Those challenges are at their worst when systems involve heterogeneous levels of security and insecure communication protocols, and where no trustworthy platform is available for transactions and collaborative operation.
A team of researchers from Illinois at Singapore Pte Ltd and its Advanced Digital Sciences Center (ADSC) are looking to minimize those security challenges. They are working on a project, entitled "Secure and Accountable Data Exchange for Trustworthy Distributed Energy Resources Integration," that will provide a base of trust for deregulated energy markets, as well as the stable and secure operation of electricity services.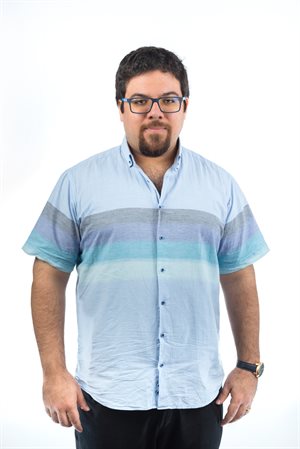 "Given the... challenges in the transition to Grid 2.0 and our relevant experience, DER was a natural extension for our research. Security for DER aligns well with our cybersecurity expertise and with the [Trustworthy and Secure Cyber-Plexus] project in ADSC," says Dr. Ertem Esiner, who is the principal investigator of the project. He explains that "universal standards for DER have not yet been established, and implementations vary from country to country. The lack of a well-defined system to secure DER devices may pose a challenge not only to the devices themselves, but also to their owners and to the grid as a whole."
The research, which is being pursued in collaboration with Nanyang Technological University (NTU), is doing foundational work that will influence Grid 2.0. The work will provide a secure exchange of market, control, and monitoring data and a distributed storage platform in a decentralized, collaborative energy transaction system.
The project's first task, which is being led by NTU, is to create a secure platform for the energy market. It will enable optimal power-sharing among multiple DERs and flexible consumers at the microgrid or distribution system level. It will do so through the development of a cyberattack identification and isolation system for distributed transactive energy markets.
The second task will be to provide integrity and consistency guarantees over collaborative data. The goal is to ensure that every participant—including regulators, utility companies, market participants, and DER owners—obtains the same view of the data, such as purchase agreements, leases, tariffs, and power system status. The research team at ADSC will accomplish that goal by developing a secure, decentralized collaborative environment that is available exclusively to authorized parties.
The third and final task will be to provide communication security. ADSC will develop a provenance-aware message authentication solution to enable cryptographic verification of the source and delivery path, integrity, and freshness of control, monitoring, and market-related messages in DERs. They will do so to ensure that messages have gone through the right network paths and necessary checks before reaching their destination.
"Overall, our aggregate solution will be a stepping stone towards a trustworthy Grid 2.0 platform for a sustainable smart nation, facilitating renewable penetration for decarbonization, decentralization, and deregulation," said Esiner. "Leveraging on ADSC's core project on smart grid security, as well as relying on the expertise of our partner NTU, we expect that effective security solutions will be the enabler of DER in Grid 2.0."